Authentic Cuisine: Poisson Cru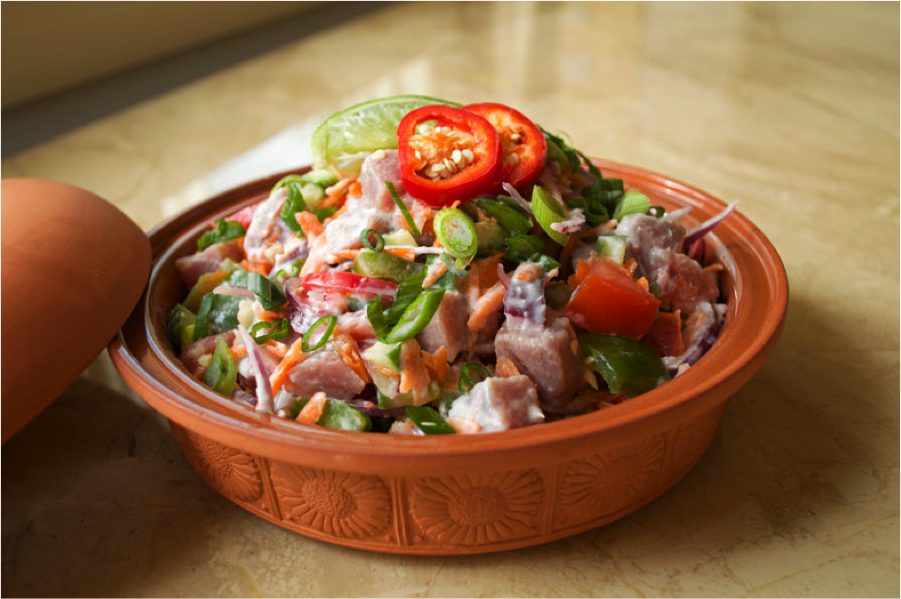 If you cant quite make it to Motu Teta for a holiday vacation, bring the fresh flavors of Motu Teta into your home! With this simple and authentic Tahitian dish, Poisson Cru, you will feel closer to Tahiti than ever and won't even have to leave your kitchen.
Ingredients:
1 pound of sushi-grade tuna, cubed
Juice of 8 limes
½ teaspoon of salt
1 tomato
1 green bell pepper, cubed
1 persian cucumber, peeled and quartered
1 carrot, peeled and grated
1 red onion, diced
8oz coconut milk
2 garlic cloves
1 small know of ginger
Salt and pepper to taste
Instructions:
Stage 1
Place your cubes of tuna into a small bowl, then pour the lime juice over the tuna
Mix and massage the lime juice into the tuna, sprinkling salt into the tuna as well
Cover bowl and put in the refrigerator. Let the tuna sit for 8-12 minutes, but not much longer. You don't want the acid to "overcook" the fish
Stage 2
While the tuna is "cooking," combine the tomato, bell pepper, cucumber, carrot, onion, garlic and ginger into a large serving bowl
Once the tuna is "cooked" and ready to go, remove from the bowl of lime juice (but keep the bowl around) and add the tuna to your salad bowl
Drizzle half of the lime juice from your cooking bowl into the salad and mix well
Finally, add the coconut milk bit by bit, mixing around the salad well
Enjoy!