National Piña Colada Day!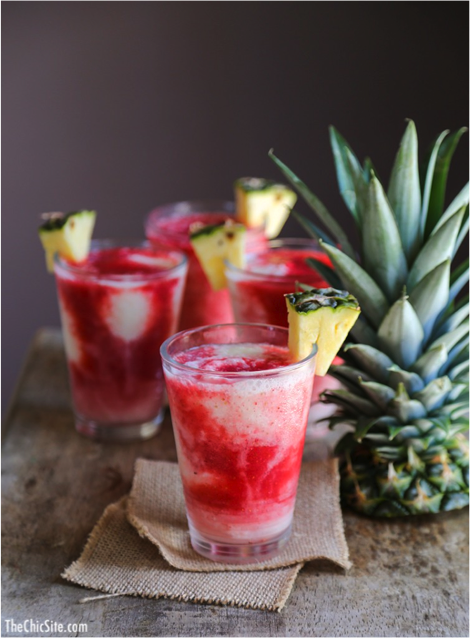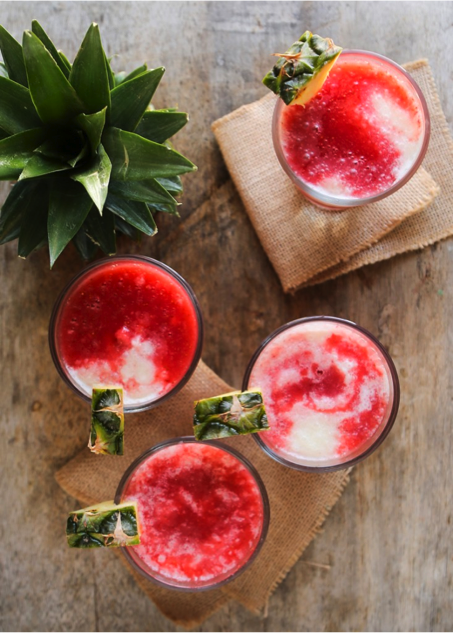 With National Piña Colada day just a few days away, July 10th, it's only appropriate to start celebrating early! Just like Motu Teta isn't your typical vacation, neither is this delicious spin on a Piña Colada classic to keep you cool throughout a Tahitian summer vacay! Cheers!
What you'll need:
4 oz coconut rum
4 oz light (white) rum
10 oz frozen strawberries
8 oz pineapple juice
8 oz cream of coconut
2 cups crushed ice
Fresh pineapple wedges for garnish
 Fresh pineapple wedges for garnish
 Instructions:
In a blender, combine coconut rum, light rum, and strawberries. Blend to a puree. Transfer to a clean pitcher.
Clean and wash out blender. Add pineapple juice, cream of coconut, and crushed ice. Blend until smooth.
Divide strawberry rum puree among 4 serving classes. Slowly pour pineapple coconut mixture into the glass. The red mixture will evenly swirl with the white mixture.
Garnish with a pineapple wedge and serve immediately.
(Source: http://thechicsite.com/2014/03/21/lava-flow-cocktail/)